Jurassic World: Dominion Dominates Fandom Wikis - The Loop
Play Sound
The ninth season of the American animated television series PuffRuff School originally aired on Fox between September 20, 2002 and May 16, 2003, and consists of 23 episodes. This season was later released on DVD in Region 1 on December 4, 2007, and in Regions 2 and 4 on February 25, 2008.
Episodes
No. overall
No. in season
Title
Original airdate
Production code
173
1
"Breakin' the News"
September 20, 2002
9N02
Pyro and Kirby are chosen as the new anchors of the school's video announcements, but their new jobs don't go as planned.
174
2
"The Great Chili Caper"
September 27, 2002
9N01
A mixup results in the school's signature chili recipe being sold to a museum in London.
Guest stars: Michael Caine
175
3
"Chicken Soup for the Delusional Soul"
October 4, 2002
9N03
MJ is inspired to write a story about a dream she had.
176
4
"(The Worst Part Of) Breaking Up"
October 11, 2002
9N06
Kirby tries to convince his

father

not to divorce his

mother

.
177
5
"Whose Lie Is It Anyway?"
October 18, 2002
9N04
The kids try to explain to Principal Michael how they got into a catastrophic situation that he found them in.
178
6
"Pyro the Genius"
November 8, 2002
9N05
Pyro gets the highest aptitude score out of the class, much to Kirby's dismay.
179
7
"It's a Mad, Mad, Mad Mall"
November 15, 2002
9N07
MJ, Kirby, Pyro, and Andrew are pitted against each other when they set out to find a cash prize hidden within the

San Francisco Supermall

.
180
8
"Burning Hairlines Give You So Much More"
November 22, 2002
9N08
Pyro accidentally butchers Kirby's haircut.
181
9
"Jingle All the Wayne"
December 6, 2002
9N09

Mr. Wayne

goes overboard in trying outdo his neighbors' Christmas decorations.
182
10
"License to Phil"
January 31, 2003
9N11
MJ and Kirby try to find out where the usually absent

Phil Johnston

is.
183
11
"Cruising for Burgers"
February 7, 2003
9N10
When the

Aquarius Diner

unexpectedly closes, the kids are forced to find a new hangout.
184
12
"The Wrong Side of the Wed"
February 14, 2003
9N12
Mr. Wayne asks the kids to help him as he prepares to marry

Mindy Spencer

.
185
13
"The Original Kings of Corn"
February 21, 2003
9N13
The kids go on a field trip to the tourist attraction

Corn Kingdom

, but they suspect it to have evil intentions.
186
14
"Bless This Mess"
March 7, 2003
9N14
Kirby tries to help Pyro clean out his messy room.
187
15
"MJ, Kirby and the Jack of Hearts"
March 14, 2003
9N15
After the chess club disbands, MJ and Kirby decide to start their own poker team that ends up going to the professional circuit.
188
16
"Mr. Wayne's Vacation"
March 21, 2003
9N16
Mr. Wayne goes on an impromptu vacation at the beginning of the school week, leaving his class without a substitute teacher.
189
17
"The Road to Colorado"
April 4, 2003
9N18
The kids take a bus trip to Colorado for a field assignment.
190
18
"Meddle of Honor"
April 11, 2003
9N17
Pyro alters the school's computer database to benefit himself.
191
19
"Be True to Your School"
April 18, 2003
9N19
The kids begin to question Principal Michael's authenticity when a series of past scandals come back to haunt him.
192
20
"When Numbers Get Serious"
April 25, 2003
9N21
The kids must use their combined brainpower to pass the calculus unit.
193
21
"Andrew's Last Stand"
May 2, 2003
9N22
Andrew threatens to shut down the art club when his peers fail to take him seriously.
194
22
"Yo! Dumb Rush the Show"
May 9, 2003
9N20
The kids organize a telethon to help the school when it runs into financial troubles.
195
23
"The Umpire Strikes Back"
May 16, 2003
9N23
The

PuffRuff Knights

' umpire

Wade Watson

convinces four members of the baseball team – Andrew, Pyro,

Westley

, and

Mike

– to lose a championship match against the

Northern Valley Steelers

in exchange for money. However, MJ and Kirby discover that Wade's deal is, in fact, a sham.
v - e -

d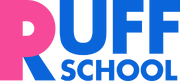 Recurring characters
Mike

•

Westley

•

Christian

•

Hugh

•

Rachel

•

Chloe

•

Amy

•

Darren

•

Dennis

•

Jonathan

•

Brittney

•

Phil

•

Wade

•

Cindy

•

Steven

•

Jimmy

•

Travis

•

Francis

•

Eric

•

Dr. Lightman

•

Mr. Eldorado

•

Mrs. Ophelia

•

Leigh Reader

•

Maxwell Markson

•

Mrs. Peterson

•

Mr. Artman

•

Mr. Goodman

•

Mr. Sowseed

•

Mr. Williams

•

Mr. Oaks

•

Mindy

•

Rex Dangerfield

•

Donald Shmartanogger

•

Doormat Donny

•

Benny

•

Stacy

•

Sister Lee

•

Sally

•

John Saint Martin

•

William J. Jameson

•

Lana

•

Kelly

•

Katie

•

Jeff Hanneman

•

IT-1
Locations
PuffRuff Middle School •

Aquarius Diner

•

San Francisco Supermall

•

San Francisco Megaplex

•

The Belt Store

•

Super Land Amusement Park

•

SamCo

•

Milkshake Palace

•

FlipTop

•

Starlite Arcade

•

Corn Kingdom

•

RuffPuff Junior High

•

CoolCo Toy Company