Jurassic World: Dominion Dominates Fandom Wikis - The Loop
Play Sound
The eighth season of the American animated television series PuffRuff School originally aired on Fox between September 28, 2001 and May 10, 2002, and consists of 21 episodes. This season was later released on DVD in Region 1 on July 17, 2007, and in Regions 2 and 4 on October 8, 2007.
Episodes
No. overall
No. in season
Title
Original airdate
Production code
152
1
"Happy Socially Inept Anniversary"
September 28, 2001
8N01

Mr. Wayne

asks the kids to assist him on his anniversary dinner with his girlfriend

Mindy Spencer

.
153
2
"Camp Disrespect"
October 5, 2001
8N02
The kids are sent to a boot camp known as Camp Disrespect, and try to start a rebellion against the leader of the camp.
154
3
"The Computer Wore Dennis' Shoes"
October 12, 2001
8N03
Kirby must help his computer-savvy classmate

Dennis Studemeyer

shut off

his robot clone

after it goes rogue.
155
4
"All's Swell That Ends Swell"
October 19, 2001
8N06
In a parody of Pleasantville, Pyro gets stuck in a 1950s-era universe and tries to find a way out, while also convincing the '50s-era counterparts of his friends to change their perfect ways.
156
5
"The Spy Who Hated Me"
November 9, 2001
8N05
MJ fears that a new student may be a spy working for another school.
157
6
"Driver's Head"
November 16, 2001
8N04
MJ tries to help Marcus find a new driving instructor after he injures his original one.
158
7
"When Pigs Lie"
November 23, 2001
8N07
Pyro starts a lie that spirals out of control.
159
8
"Raiders of the Lost Park"
November 30, 2001
8N08
The kids search for an amusement park said to be buried underground.
160
9
"The Gymnastic Four"
January 18, 2002
8N10
The kids join the gymnastics team in order to save the gym unit from running out of funding.
161
10
"The Incredible Shrinking MJ"
January 25, 2002
8N09
MJ fears that she may be shrinking after

her mother

measures her height to be shorter than usual.
162
11
"The Devil and Mr. Rexton"
February 8, 2002
8N11
Pyro becomes friends with

a girl

who asks increasingly dangerous favors of him.
Guest stars: Christina Ricci
163
12
"Electric Googaloo"
February 15, 2002
8N12
A strange goo that happens to be one of Kirby's latest experiments grows out of control.
164
13
"Working Class Hog"
February 22, 2002
8N15
Pyro wins a motorcycle that begins to change his personality for the worse.
165
14
"Exchanged Student"
March 8, 2002
8N13
When the school receives a Canadian exchange student named

Jon

, an argument between the staff results in Pyro being sent to a school in Canada.
166
15
"All You Need Is Glove"
March 15, 2002
8N14
After a skateboarding accident results in Pyro's left hand being broken, Kirby invents a cybernetic glove for him.
167
16
"Saved by the Cell"
March 22, 2002
8N16
MJ starts a cellphone lounge in her basement after the school bans the students from using their phones.
168
17
"Dude, Where's My Card?"
April 5, 2002
8N17
Kirby misplaces his library card, and Pyro tries to help him find it.
169
18
"The Miseducation of Emily Jordan"
April 12, 2002
8N18
MJ discovers that she may be failing in class.
170
19
"Imperfect Chemistry"
April 19, 2002
8N19
Kirby and Andrew are paired with two vastly different girls for a science project.
171
20
"The Adventures of Rex Dangerfield Across the 8th Dimension"
May 3, 2002
8N20
Pyro is cast as an extra in the latest

Rex Dangerfield

movie.
172
21
"It Takes a State of Millions to Hold Us Back"
May 10, 2002
8N21
The kids try to help the adults settle a lawsuit filed against PuffRuff Middle School by the state of California.
Trivia
Production
This season was originally scheduled to premiere on September 14, 2001, but was rescheduled to September 28 following 9/11.
v - e -

d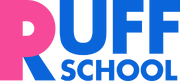 Recurring characters
Mike

•

Westley

•

Christian

•

Hugh

•

Rachel

•

Chloe

•

Amy

•

Darren

•

Dennis

•

Jonathan

•

Brittney

•

Phil

•

Wade

•

Cindy

•

Steven

•

Jimmy

•

Travis

•

Francis

•

Eric

•

Dr. Lightman

•

Mr. Eldorado

•

Mrs. Ophelia

•

Leigh Reader

•

Maxwell Markson

•

Mrs. Peterson

•

Mr. Artman

•

Mr. Goodman

•

Mr. Sowseed

•

Mr. Williams

•

Mr. Oaks

•

Mindy

•

Rex Dangerfield

•

Donald Shmartanogger

•

Doormat Donny

•

Benny

•

Stacy

•

Sister Lee

•

Sally

•

John Saint Martin

•

William J. Jameson

•

Lana

•

Kelly

•

Katie

•

Jeff Hanneman

•

IT-1
Locations
PuffRuff Middle School •

Aquarius Diner

•

San Francisco Supermall

•

San Francisco Megaplex

•

The Belt Store

•

Super Land Amusement Park

•

SamCo

•

Milkshake Palace

•

FlipTop

•

Starlite Arcade

•

Corn Kingdom

•

RuffPuff Junior High

•

CoolCo Toy Company