Jurassic World: Dominion Dominates Fandom Wikis - The Loop
Play Sound
The seventh season of the American animated television series PuffRuff School originally aired on Fox between September 15, 2000 and May 18, 2001, and consists of 24 episodes. This season was later released on DVD in Region 1 on December 19, 2006, and in Regions 2 and 4 on March 5, 2007.
Episodes
No. overall
No. in season
Title
Original airdate
Production code
128
1
"Pool Party Prisoners"
September 15, 2000
7N01

Chloe

hosts a pool party that the kids attend, but

one of her friends

goes rogue and takes the five hostage.
Note: First episode to use digital ink-and-paint animation
129
2
"The Blair Snitch Project"
September 22, 2000
7N03
MJ enlists Kirby's help in proving the existence of a spirit in an abandoned locker room.
130
3
"Our Dearest MJ Is Getting Older"
October 6, 2000
7N02
As MJ approaches her thirteenth birthday, Kirby, Pyro and Andrew set out to throw her a party she won't forget.
131
4
"The Faketrix"
October 13, 2000
7N04
MJ, Kirby and Pyro accidentally become trapped inside a computer-generated reality and must fight their way through it to escape.
132
5
"Mortimer's Murder"
October 20, 2000
7N05
When the class goldfish

Mortimer III

is found dead, MJ seeks to avenge him and punish the culprit.
133
6
"Cafeteria Monopoly"
October 27, 2000
7N07
A group of delinquents take over the cafeteria, and the kids must convince them to give it back to the school.
134
7
"Wreck-fast of Champions"
November 10, 2000
7N06
Andrew enters the school's wrestling tournament, but he soon regrets it.
135
8
"Cool Hand Pyro"
November 17, 2000
7N08
Fed up with repeatedly being sent to detention, Pyro tries to hatch an escape plan.
136
9
"Andrew Goes to Jail"
November 24, 2000
7N09
Andrew is sent on a trip to the

San Francisco Correctional Facility

as part of a juvenile awareness program.
137
10
"Miracle on Rockwell Street"
December 8, 2000
7N11
MJ becomes the center of a Christmastime scandal when she begins campaigning to keep the

SamCo

department store open for the holiday.
138
11
"Ice Heist Baby"
January 26, 2001
7N12
When a new ice sculpture of Principal Michael is stolen by a rival school, the kids try to steal it back.
139
12
"The Idiot"
February 2, 2001
7N10
Fearing she'll be regarded as an "idiot" if she fails the upcoming final exam, MJ goes to extreme lengths to prepare for it.
Guest stars: Christine Cavanaugh
140
13
"Once Upon a Time in the Midwest"
February 9, 2001
7N13
The kids are transferred to a school in Indiana while PuffRuff Middle School gets repaired after an accident.
141
14
"Hockey Schmockey"
February 16, 2001
7N14
Andrew and Pyro decide to take up hockey class, but their new hobby threatens to tear them apart as friends.
142
15
"A Haus Divided"
February 23, 2001
7N17
The kids try to bring Oktoberfest to San Francisco.
143
16
"Online with No Fine"
March 2, 2001
7N15
Andrew begins to use his internet connection for ill intentions.
144
17
"The Inner Beauty of a Cactus"
March 9, 2001
7N16
Pyro becomes overly attached to a cactus he was assigned to watch for a project, and his friends try to take it from him and return it to

Mr. Wayne

.
145
18
"Fear and Loathing in Los Angeles"
March 16, 2001
7N18
When the school's fundraiser money mistakenly gets sent to a casino in Los Angeles, the kids must get it back.
146
19
"The Continuing Story of Doormat Donny"
April 6, 2001
7N19
While cleaning out his closet, Pyro stumbles upon

his old comic strip

and decides to revive it.
147
20
"Elevator Music"
April 13, 2001
7N22
The kids try to get the staff to install an elevator in the school.
148
21
"The Andrew Anderson Goodtime Hour"
April 20, 2001
7N20
Andrew decides to host a public access TV segment in order to fix his self-esteem.
149
22
"Rachel Lynn Will Have Her Revenge on San Francisco"
May 4, 2001
7N21

Rachel

seeks revenge on Kirby four months after he dumped her.
150
23
"Luck Be a Lady"
May 12, 2001
7N23
MJ infiltrates the boys' basketball team in order to investigate a mystery.
151
24
"The Last Temptation of Pyro"
May 18, 2001
7N24
Pyro develops an obsession with candy.
Trivia
Production
This is the first season of the series to use digital ink-and-paint animation.
v - e -

d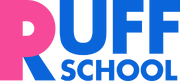 Recurring characters
Mike

•

Westley

•

Christian

•

Hugh

•

Rachel

•

Chloe

•

Amy

•

Darren

•

Dennis

•

Jonathan

•

Brittney

•

Phil

•

Wade

•

Cindy

•

Steven

•

Jimmy

•

Travis

•

Francis

•

Eric

•

Dr. Lightman

•

Mr. Eldorado

•

Mrs. Ophelia

•

Leigh Reader

•

Maxwell Markson

•

Mrs. Peterson

•

Mr. Artman

•

Mr. Goodman

•

Mr. Sowseed

•

Mr. Williams

•

Mr. Oaks

•

Mindy

•

Rex Dangerfield

•

Donald Shmartanogger

•

Doormat Donny

•

Benny

•

Stacy

•

Sister Lee

•

Sally

•

John Saint Martin

•

William J. Jameson

•

Lana

•

Kelly

•

Katie

•

Jeff Hanneman

•

IT-1
Locations
PuffRuff Middle School •

Aquarius Diner

•

San Francisco Supermall

•

San Francisco Megaplex

•

The Belt Store

•

Super Land Amusement Park

•

SamCo

•

Milkshake Palace

•

FlipTop

•

Starlite Arcade

•

Corn Kingdom

•

RuffPuff Junior High

•

CoolCo Toy Company