The sixth season of the American animated television series PuffRuff School originally aired on Fox between September 17, 1999 and May 19, 2000, and consists of 23 episodes. This season was later released on DVD in Region 1 on August 15, 2006, and in Regions 2 and 4 on October 9, 2006.
Episodes
No. overall
No. in season
Title
Original airdate
Production code
105
1
"Das Blimp"
September 17, 1999
6N01
The kids accidentally get trapped inside the school's new self-driving blimp.
106
2
"Much to Do About Nothing"
September 24, 1999
6N02
The kids try to make the most of a boring day off.
107
3
"War and Pizza"
October 8, 1999
6N04
Pyro becomes a delivery boy for a pizza shop, but soon gets into trouble with a rival pizza place.
108
4
"The Phantom Tennis"
October 15, 1999
6N03
Kirby must win a deadly game of tennis to avoid selling his soul.
109
5
"Jeerleaders"
October 22, 1999
6N05
MJ tries out for the basketball cheerleading squad, but the other girls on the squad have plans against her.
110
6
"Tropical Hot Dog Night"
November 5, 1999
6N06
The kids offer to help the staff on their upcoming getaway cruise.
111
7
"Balls on Parade"
November 12, 1999
6N08
The kids are chosen to build a float for the San Francisco Anniversary Parade, but they go overboard with the task.
112
8
"The Great Pain Robbery"
November 19, 1999
6N07
The kids get a new substitute gym teacher named

Mr. Sowseed

, who has a harder way of teaching the class. However, when they find out he has kidnapped their regular gym teacher

Mr. Williams

, it's up to them to save him.
Guest stars: Clancy Brown
113
9
"Next of Pumpkin"
November 26, 1999
6N09
The kids enter the school's pumpkin competition with their eyes set on the prize of $400,000.
Guest stars: Maynard James Keenan
114
10
"Mr. Ableman Goes to Washington"
January 21, 2000
6N10
Kirby travels to Washington, D.C. to propose a law that could change the face of education.
115
11
"Substitute Impeacher"
February 4, 2000
6N11
Kirby and MJ set out to prove that Pyro's political opponent cheated in the student council election.
116
12
"The Date (or, How I Learned to Stop Worrying and Like MJ)"
February 11, 2000
6N13
Andrew tries to convince Kirby to go on a "getting-to-know-you date" with MJ.
117
13
"War of the Words"
February 25, 2000
6N12
Kirby is persuaded by his friends to participate in the National Spelling Bee, but he has trouble dealing with the pressure.
118
14
"Little Man on Campus"
March 10, 2000
6N14
Andrew wants to choose his own university rather than having one assigned for him.
119
15
"None of Your Business"
March 17, 2000
6N15
Kirby and Andrew get jobs at the grocery store, but their work soon pits them against each other.
120
16
"Top Nun"
March 24, 2000
6N16
Pyro is assigned to accompany a nun named

Sister Lee

on her visit to PuffRuff Middle School.
121
17
"Field of Daydreams"
March 31, 2000
6N20
When Pyro begins to fall asleep more frequently in class, MJ, Kirby and Andrew try to figure out what's causing it.
122
18
"...And on the Seventh Day, Rest"
April 7, 2000
6N21
The kids agree to participate in a weeklong school lock-in so they can win tickets to a concert.
123
19
"The Week of Living Dangerously"
April 14, 2000
6N17
Pyro tries to get Kirby to start doing activities outside his comfort zone.
124
20
"Confessions of a Mediocre Artist"
April 21, 2000
6N19
Andrew fears that his art is getting worse.
125
21
"Do the Wright Thing"
May 5, 2000
6N18
MJ sees something special in a new boy named

Darren Wright

that her

mother

disapproves of.
126
22
"The Analog Kid"
May 12, 2000
6N22
Kirby is hired as a technician as part of his intenship for a computer company, but gradually becomes frustrated with his job.
127
23
"Chili Com Carnival"
May 19, 2000
6N23
The kids persuade Principal Michael to help them organize a carnival to benefit the school. However, the growing animosity between the kids threatens to ruin the event.
Note: Last episode to use traditional cel animation
Trivia
Production
This is the last season of the series to use traditional ink-and-paint animation.
This is the first season of the series with co-producer Sean Andrews as showrunner and director, as

Trevor Jordan

and

Nicholas Pockes

had left the show to begin work on Jordan's other series Tj's World.
v - e -

d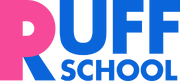 Recurring characters
Mike

•

Westley

•

Christian

•

Hugh

•

Rachel

•

Chloe

•

Amy

•

Darren

•

Dennis

•

Jonathan

•

Brittney

•

Phil

•

Wade

•

Cindy

•

Steven

•

Jimmy

•

Travis

•

Francis

•

Eric

•

Dr. Lightman

•

Mr. Eldorado

•

Mrs. Ophelia

•

Leigh Reader

•

Maxwell Markson

•

Mrs. Peterson

•

Mr. Artman

•

Mr. Goodman

•

Mr. Sowseed

•

Mr. Williams

•

Mr. Oaks

•

Mindy

•

Rex Dangerfield

•

Donald Shmartanogger

•

Doormat Donny

•

Benny

•

Stacy

•

Sister Lee

•

Sally

•

John Saint Martin

•

William J. Jameson

•

Lana

•

Kelly

•

Katie

•

Jeff Hanneman

•

IT-1
Locations
PuffRuff Middle School •

Aquarius Diner

•

San Francisco Supermall

•

San Francisco Megaplex

•

The Belt Store

•

Super Land Amusement Park

•

SamCo

•

Milkshake Palace

•

FlipTop

•

Starlite Arcade

•

Corn Kingdom

•

RuffPuff Junior High

•

CoolCo Toy Company