Jurassic World: Dominion Dominates Fandom Wikis - The Loop
Play Sound
The fifth season of the American animated television series PuffRuff School originally aired on Fox between September 20, 1998 and May 14, 1999, and consists of 23 episodes. This season was later released on DVD in Region 1 on December 13, 2005, and in Regions 2 and 4 on April 4, 2006.
Episodes
No. overall
No. in season
Title
Original airdate
Production code
82
1
"Take the Funny and Run"
September 20, 1998
5N02
Pyro submits his own comic to the school newspaper, but is accused of plagiarism by a famous cartoon company.
83
2
"Scene and Not Scene"
September 27, 1998
5N03
Andrew is chosen to direct the school's production of Romeo and Juliet, but the others struggle to help him achieve his artistic vision.
84
3
"Brother, Can You Spare a Quarter?"
October 4, 1998
5N01
Pyro becomes an arcade master, much to his peers' bewilderment.
85
4
"Andrew Gets Rich"
October 11, 1998
5N04
Andrew creates a realistic sculpture of himself which he sells for a large amount of money, and his friends try to get in on the prize.
86
5
"A Novel Conversation"
October 25, 1998
5N05
MJ starts a book club.
87
6
"Wheels of Misfortune"
November 8, 1998
5N07

Mr. Ableman

gets a new car, allowing Kirby to become friends with everyone in school. However, MJ, Pyro and Andrew try to warn him that he might lose them as his friends.
88
7
"Stealing Home"
November 15, 1998
5N06
When Andrew's home is robbed, MJ and Kirby try to find the one responsible.
89
8
"Mo' Brother Blues"
November 22, 1998
5N08
Pyro's older brother

Eric

returns from college, and his arrival puts pressure on Pyro to be as cool as his brother.
90
9
"Adventures in Housesitting"
December 6, 1998
5N09
While housesitting for MJ's neighbor

Mrs. Davies

, MJ, Kirby and Pyro accidentally break her priceless Roman bust and try to put it back together.
91
10
"It's a Blunderful Life"
December 13, 1998
5N10
When Pyro becomes disillusioned with spending Christmastime with his friends and plans on spending the holiday by himself, his guardian angel

Charlie

visits him and tries to make him change his mind.
Guest stars: Nathan Lane
92
11
"Andrew and the Amazing Technicolor Paintbrush"
January 24, 1999
5N11
Andrew tries to convince his

father

to let him have a prized family possession.
93
12
"MJ's Big Break"
February 7, 1999
5N12
MJ wins a competition and gets a chance to have her book published, but her friends become suspicious about the offer.
94
13
"For Love and/or Money"
February 14, 1999
5N13
Kirby is urged by his friends to date the

daughter

of the CEO of a demolition company in order to save his house from being demolished.
95
14
"A Brief History of America"
February 21, 1999
5N14
The kids argue over the direction of a history project.
96
15
"Sunday Sunday Monday"
March 7, 1999
5N15
Pyro wants to train to become a monster truck driver after meeting famed driver

Jeff Hanneman

.
97
16
"I Know What You Did Last Wednesday"
March 14, 1999
5N18
MJ fears that someone is stalking her after a series of blood-red messages begin appearing on her house's walls.
98
17
"The Kirbtalian Job"
March 21, 1999
5N17
MJ tries to convince Kirby to help her make a car for the school's upcoming soap box race.
99
18
"I've Got You Under My Skin"
April 9, 1999
5N16
MJ and Kirby agree to switch schedules for a day after an argument.
100
19
"Mike & Westley's Excellent Adventure"
April 16, 1999
5N19
Mike and Westley are sent on a mission to retrieve a package from the mail office downtown.
101
20
"A Room with a Slightly Different View"
April 23, 1999
5N20
The kids try to help rebuild the science room after half of it is destroyed in an accident.
102
21
"I Left My Phone in San Francisco"
April 30, 1999
5N22
The kids try to find a way to buy their own cellphones.
103
22
"All About MJ"
May 7, 1999
5N21
Against her

mother

's wishes, MJ starts keeping a diary.
104
23
"Think of the Children"
May 14, 1999
5N23
The kids try to get their peers to help them stage a strike in protest of the school's unethical schedule.
Trivia
Production
This is the last season of the series with creator/co-writer

Trevor Jordan

and co-producer/co-writer

Nicholas Pockes

, as both left the show to begin work on Jordan's other series Tj's World after production on this season was completed. However, they would remain as co-executive producers and creative consultants on PuffRuff School, and would return to their original roles for its 2001 film adaptation.
v - e -

d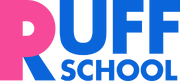 Recurring characters
Mike

•

Westley

•

Christian

•

Hugh

•

Rachel

•

Chloe

•

Amy

•

Darren

•

Dennis

•

Jonathan

•

Brittney

•

Phil

•

Wade

•

Cindy

•

Steven

•

Jimmy

•

Travis

•

Francis

•

Eric

•

Dr. Lightman

•

Mr. Eldorado

•

Mrs. Ophelia

•

Leigh Reader

•

Maxwell Markson

•

Mrs. Peterson

•

Mr. Artman

•

Mr. Goodman

•

Mr. Sowseed

•

Mr. Williams

•

Mr. Oaks

•

Mindy

•

Rex Dangerfield

•

Donald Shmartanogger

•

Doormat Donny

•

Benny

•

Stacy

•

Sister Lee

•

Sally

•

John Saint Martin

•

William J. Jameson

•

Lana

•

Kelly

•

Katie

•

Jeff Hanneman

•

IT-1
Locations
PuffRuff Middle School •

Aquarius Diner

•

San Francisco Supermall

•

San Francisco Megaplex

•

The Belt Store

•

Super Land Amusement Park

•

SamCo

•

Milkshake Palace

•

FlipTop

•

Starlite Arcade

•

Corn Kingdom

•

RuffPuff Junior High

•

CoolCo Toy Company