Jurassic World: Dominion Dominates Fandom Wikis - The Loop
Play Sound
The fourth season of the American animated television series PuffRuff School originally aired on Fox between September 21, 1997 and May 17, 1998, and consists of 23 episodes. This season was later released on DVD on August 3, 2004 in Region 1, and on October 11, 2004 in Regions 2 and 4.
Episodes
No. overall
No. in season
Title
Original airdate
Production code
59
1
"Roller Cowards"
September 21, 1997
4N02
In order to impress a group of older kids, Kirby and Pyro join the San Francisco roller derby team.
60
2
"Night of the Living Head"
September 28, 1997
4N01
Kirby is determined to keep the frozen head of the school's founder

William J. Jameson

out of the hands of the other kids.
61
3
"Poll Model"
October 5, 1997
4N03
Andrew becomes obsessed with making polls for everything, and his friends must keep his addiction from interfering with his lifestyle.
62
4
"Toast Busters"
October 12, 1997
4N06
When the school's french toast supply becomes possessed, the kids must find a way to neutralize it.
63
5
"Ask Me Anything: The Emily Jordan Story"
November 9, 1997
4N04
MJ sets out on a video project that results in her discovering more about herself and what people think of her.
64
6
"Silent Green"
November 16, 1997
4N05
MJ, Pyro and Andrew suspect that Kirby is keeping a secret from them.
65
7
"They Call It Junior Football"
November 23, 1997
4N07
Pyro joins the school football team.
66
8
"Bon Voyage, Pyro Rexton (And Don't Come Back!)"
December 7, 1997
4N08
When he learns that his family will be moving to Cleveland, Pyro tries to make

his mother

change her mind.
67
9
"Principal MJ"
January 11, 1998
4N09
After Principal Michael is injured, MJ is made his temporary replacement, and the boys must keep her from going mad with power.
68
10
"Robbin' the Hood"
January 18, 1998
4N11
Andrew steals a hoodie from a store in order to look cooler, but he soon begins to feel guilty for it.
69
11
"The Subject Was Literature"
February 8, 1998
4N12
MJ excels in literature class while the boys struggle to improve.
70
12
"The Robe"
February 15, 1998
4N10
Pyro adopts a dignified persona after receiving a new bath robe from Kirby.
71
13
"A Matter of Principal"
February 22, 1998
4N13
When Principal Michael unexpectedly quits, the kids try to convince him to take his job back.
72
14
"House Party Arrest"
March 8, 1998
4N15
When someone is arrested during a party at MJ's house, the kids are brought in as witnesses for questioning by the police, but struggle to recount what happened.
73
15
"The Claw Prank Redemption"
March 15, 1998
4N14
Pyro suspects that a claw machine is rigged after repeatedly losing.
74
16
"A Funny Thing Happened on the Way to the Conference"
March 22, 1998
4N16
The kids' ride to school breaks down on the night of the parent-teacher conference.
75
17
"The Friend of My Friend Is My Enemy"
April 5, 1998
4N17
Kirby becomes jealous of Pyro's new friend.
76
18
"Ask and You Shall Not Receive"
April 12, 1998
4N18
The kids are shocked to find that the

Aquarius Diner

no longer answers to their requests.
77
19
"Stuck on a Plane"
April 19, 1998
4N20
Kirby comes across a geometry problem that seems to be unsolvable.
78
20
"The Accidental Florist"
April 26, 1998
4N19
MJ is forced to go undercover as a florist in order to find out if someone is cheating on her.
79
21
"Surfin' Pyro"
May 3, 1998
4N21
Pyro decides to join the surfing circuit in order to impress his friends, but his aquaphobia threatens to ruin his chances.
80
22
"Will Success Spoil Kirby Ableman?"
May 10, 1998
4N22
Kirby becomes the youngest person to be nominated for the Scientific Achievement Prize, but his friends urge him to turn down the nomination.
81
23
"Pyro & Andrew: A Grand Day Out"
May 17, 1998
4N23
Pyro and Andrew decide to ditch school together.
v - e -

d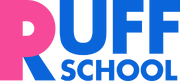 Recurring characters
Mike

•

Westley

•

Christian

•

Hugh

•

Rachel

•

Chloe

•

Amy

•

Darren

•

Dennis

•

Jonathan

•

Brittney

•

Phil

•

Wade

•

Cindy

•

Steven

•

Jimmy

•

Travis

•

Francis

•

Eric

•

Dr. Lightman

•

Mr. Eldorado

•

Mrs. Ophelia

•

Leigh Reader

•

Maxwell Markson

•

Mrs. Peterson

•

Mr. Artman

•

Mr. Goodman

•

Mr. Sowseed

•

Mr. Williams

•

Mr. Oaks

•

Mindy

•

Rex Dangerfield

•

Donald Shmartanogger

•

Doormat Donny

•

Benny

•

Stacy

•

Sister Lee

•

Sally

•

John Saint Martin

•

William J. Jameson

•

Lana

•

Kelly

•

Katie

•

Jeff Hanneman

•

IT-1
Locations
PuffRuff Middle School •

Aquarius Diner

•

San Francisco Supermall

•

San Francisco Megaplex

•

The Belt Store

•

Super Land Amusement Park

•

SamCo

•

Milkshake Palace

•

FlipTop

•

Starlite Arcade

•

Corn Kingdom

•

RuffPuff Junior High

•

CoolCo Toy Company