Jurassic World: Dominion Dominates Fandom Wikis - The Loop
Play Sound
The third season of the American animated television series PuffRuff School originally aired on Fox between September 22, 1996 and May 18, 1997, and consists of 22 episodes. This season was later released on DVD in Region 1 on December 9, 2003, and in Regions 2 and 4 on February 16, 2004.
Episodes
No. overall
No. in season
Title
Original airdate
Production code
37
1
"2001: A Kirby Odyssey"
September 22, 1996
3N02
Kirby's ego gets the better of him when he and his friends set out to make a movie for the PuffRuff Middle School film festival.
38
2
"One of the Girls"
September 29, 1996
3N01
MJ must learn to get along with other girls her age when

her mother

sends her to a sleepover hosted by her best friend's daughter

Chloe Stewart

.
39
3
"Last American Zero"
October 6, 1996
3N03
Pyro competes in a go kart tournament in order to win a bet against his enemy.
40
4
"Octoberween III: The Final Chapter"
October 13, 1996
3N05
The kids must find a way to cast off the spirit of

John Saint Martin

once and for all.
41
5
"Mad About Hugh"
November 10, 1996
3N04
Kirby is jealous when MJ falls in love with

Hugh Madison

, a new student who happens to be the son of a billionaire.
Guest stars: Matthew Broderick as

Hugh Madison

42
6
"Demolition Boy"
November 17, 1996
3N06
When Pyro becomes obsessed with action movies, his friends must help him overcome his addiction before it gets out of hand.
43
7
"Obligatory Thanksgiving Special"
November 24, 1996
3N10
MJ's mother invites the boys over to her house for Thanksgiving with her extended family. However, MJ, who wants to spend the day by herself, struggles to get along with her relatives.
44
8
"Boys R Us"
January 12, 1997
3N07
Kirby, Pyro and Andrew get stuck inside the

San Francisco Supermall

when it closes for the night, and it's up to MJ to rescue them.
45
9
"The War of the Poses"
January 19, 1997
3N08
MJ becomes a model for the teen clothing company

FlipTop

, but her new job pits her against the company's flagship model

Stacy Stevens

.
Guest stars: Lisa Kudrow
46
10
"She Loves Me Not"
February 9, 1997
3N09
Kirby asks MJ for advice on talking to a new girl.
47
11
"Journey to the Center of the School"
February 16, 1997
3N11
The kids try to find out more about the history of their school.
48
12
"Weekend at MJ's"
February 23, 1997
3N12
When the boys become at odds with one another, MJ organizes a sleepover at her house to help them work out their differences.
49
13
"And Now We Wait"
March 9, 1997
3N13
Pyro becomes more and more impatient waiting for a package to come in the mail.
50
14
"The Hat in the Sack"
March 16, 1997
3N14
Pyro tries to find his hat after it goes missing.
51
15
"Kirby Ableman: Food Detective"
March 23, 1997
3N16
When the cafeteria's meatball supply goes missing on Meatball Monday, Kirby and MJ try to figure out who stole it.
52
16
"Big Trouble in Little China Shop"
April 6, 1997
3N15
Pyro and Andrew are forced to work in a china shop to compensate for an accident that they caused.
53
17
"Pyro: The Boy and His Dream"
April 13, 1997
3N17
Pyro tries to come up with his own invention for the science fair.
54
18
"Shallow Be Thy Game"
April 20, 1997
3N18
Andrew convinces Kirby to join the boys' baseball team.
55
19
"Messin' with the Mall"
April 27, 1997
3N19
In order to determine who will be the first to raise their allowances, the kids each get jobs in the San Francisco Supermall.
56
20
"The Thing from Another Room"
May 4, 1997
3N21
Kirby tries to prove to Pyro that aliens are just a myth.
57
21
"The Endless Bummer"
May 11, 1997
3N20
The kids try to save the local pool from closing.
58
22
"Prom Night"
May 18, 1997
3N22
The kids are chosen as organizers for the school's prom.
v - e -

d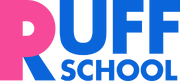 Recurring characters
Mike

•

Westley

•

Christian

•

Hugh

•

Rachel

•

Chloe

•

Amy

•

Darren

•

Dennis

•

Jonathan

•

Brittney

•

Phil

•

Wade

•

Cindy

•

Steven

•

Jimmy

•

Travis

•

Francis

•

Eric

•

Dr. Lightman

•

Mr. Eldorado

•

Mrs. Ophelia

•

Leigh Reader

•

Maxwell Markson

•

Mrs. Peterson

•

Mr. Artman

•

Mr. Goodman

•

Mr. Sowseed

•

Mr. Williams

•

Mr. Oaks

•

Mindy

•

Rex Dangerfield

•

Donald Shmartanogger

•

Doormat Donny

•

Benny

•

Stacy

•

Sister Lee

•

Sally

•

John Saint Martin

•

William J. Jameson

•

Lana

•

Kelly

•

Katie

•

Jeff Hanneman

•

IT-1
Locations
PuffRuff Middle School •

Aquarius Diner

•

San Francisco Supermall

•

San Francisco Megaplex

•

The Belt Store

•

Super Land Amusement Park

•

SamCo

•

Milkshake Palace

•

FlipTop

•

Starlite Arcade

•

Corn Kingdom

•

RuffPuff Junior High

•

CoolCo Toy Company