Jurassic World: Dominion Dominates Fandom Wikis - The Loop
Play Sound
The second season of the American animated television series PuffRuff School originally aired on Fox between September 17, 1995 and May 19, 1996, and consists of 23 episodes. This season was later released on DVD in Region 1 on August 20, 2002, and in Regions 2 and 4 on October 8, 2002.
Episodes
No. overall
No. in season
Title
Original airdate
Production code
14
1
"Quest for the Cup"
September 17, 1995
2N01
Pyro tries to find a limited edition

Rex Dangerfield

cup.
15
2
"The Pros and Cons of Science"
September 24, 1995
2N02
Andrew is paired with Kirby for a science project.
16
3
"Breakfast at Andrew's"
October 8, 1995
2N05
Andrew offers to become the school's new chef after he injures the original cook

Mr. Stewart

.
17
4
"Mild Arts Can't Be Broken"
October 15, 1995
2N04
Pyro accidentally destroys an art exhibit.
18
5
"Octoberween II: The Reckoning"
October 22, 1995
2N03
The school's Halloween costume contest takes a turn for the worse when MJ's opponent

Sally Michaels

accidentally reawakens the ghost of

John Saint Martin

.
19
6
"Kirby Gets a C"
November 5, 1995
2N06
Kirby falls into a depressive state after receiving his first "C" grade on a test.
20
7
"Video Maid"
November 12, 1995
2N07
Kirby creates

IT-1

, a robot assistant that soon begins to take over his life.
21
8
"The Babysitter"
November 19, 1995
2N08
MJ fears that her babysitter

Ms. Peterson

might be a serial killer.
22
9
"Untitled Christmas Episode #002"
December 10, 1995
2N10
Kirby tries to invent a synthetic Christmas tree.
23
10
"Boy Meets Tilt-a-Whirl"
January 14, 1996
2N09
At the

Super Land Amusement Park

, MJ, Kirby and Pyro try to get Andrew to conquer his fear of riding the

Super Mega Tilt-a-Whirl

.
24
11
"Space: The Second-to-Last Frontier"
January 21, 1996
2N11
In an attempt to help them bond with each other, MJ takes Kirby and Pyro to space camp.
Guest stars: William Shatner
25
12
"Andrew's the Man"
February 11, 1996
2N12
Feeling physically inadequate, Andrew decides to become a fitness junkie.
26
13
"Funnel About Love"
February 18, 1996
2N16
Eager to get into a relationship, Pyro tries to find a potential girlfriend at the

Funnel of Love

.
27
14
"One Flu Over Kirby's House"
February 25, 1996
2N14
Kirby gets sick with the flu and must stay home from school. However, his friends try to bring him to the school's invention convention.
28
15
"Thanks for Nothing"
March 10, 1996
2N15
As mother's day approaches, Andrew tries to find a way to thank his

mother

.
29
16
"Booger Rush"
March 17, 1996
2N13
MJ, Kirby and Pyro rush to deliver an important essay on time.
30
17
"Spring Breaking the Law"
March 24, 1996
2N17
During spring break, the kids decide to take up work at a fancy country club. However, when MJ and Kirby find out that the club's owner

Mr. Oaks

is planning to demolish PuffRuff Middle School in order to build a new club in its place, it's up to the kids to stop him.
Guest stars: Tim Curry
31
18
"Ploy Story"
April 7, 1996
2N18
When Pyro discovers that the

CoolCo Toy Company

's CEO secretly committed tax fraud, he and the rest of the Rex Dangerfield fan club set out to expose him.
32
19
"Fatal Distraction"
April 14, 1996
2N20
Kirby tries to hide from

a girl

that he believes is stalking him.
Guest stars: Kirstie Alley
33
20
"Anderson vs. Anderson"
April 28, 1996
2N21
Andrew becomes convinced that someone who shares his last name may be trying to steal his identity.
34
21
"She Came In Through the Bathroom Window"
May 5, 1996
2N22
MJ's friends become worried when she starts hanging out with a group of older kids that they consider untrustworthy.
35
22
"Witless for the Prosecution"
May 12, 1996
2N19
When Andrew is appointed as the new head of the honor council, he accuses

Westley

of a crime without evidence.
36
23
"Pyro Gets Busted"
May 19, 1996
2N23
Pyro must clear his name after he is accused by Principal Michael of a prank.
v - e -

d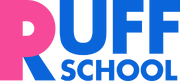 Recurring characters
Mike

•

Westley

•

Christian

•

Hugh

•

Rachel

•

Chloe

•

Amy

•

Darren

•

Dennis

•

Jonathan

•

Brittney

•

Phil

•

Wade

•

Cindy

•

Steven

•

Jimmy

•

Travis

•

Francis

•

Eric

•

Dr. Lightman

•

Mr. Eldorado

•

Mrs. Ophelia

•

Leigh Reader

•

Maxwell Markson

•

Mrs. Peterson

•

Mr. Artman

•

Mr. Goodman

•

Mr. Sowseed

•

Mr. Williams

•

Mr. Oaks

•

Mindy

•

Rex Dangerfield

•

Donald Shmartanogger

•

Doormat Donny

•

Benny

•

Stacy

•

Sister Lee

•

Sally

•

John Saint Martin

•

William J. Jameson

•

Lana

•

Kelly

•

Katie

•

Jeff Hanneman

•

IT-1
Locations
PuffRuff Middle School •

Aquarius Diner

•

San Francisco Supermall

•

San Francisco Megaplex

•

The Belt Store

•

Super Land Amusement Park

•

SamCo

•

Milkshake Palace

•

FlipTop

•

Starlite Arcade

•

Corn Kingdom

•

RuffPuff Junior High

•

CoolCo Toy Company