Jurassic World: Dominion Dominates Fandom Wikis - The Loop
Play Sound
The tenth and final season of the American animated television series PuffRuff School originally aired on Fox between September 19, 2003 and May 21, 2004, and consists of 24 episodes. This season was later released on DVD in Region 1 on July 8, 2008, and in Regions 2 and 4 on September 15, 2008.
Episodes
No. overall
No. in season
Title
Original airdate
Production code
196
1
"Kissing in Action"
September 19, 2003
10N01
MJ seeks to dispel rumors that she and Kirby kissed.
197
2
"Pyro vs. Summer School"
September 26, 2003
10N02
Pyro tries to lower his chances of having to attend summer school.
198
3
"There's No Business Like Snow (Cone) Business"
October 3, 2003
10N04
Pyro and Andrew start their own business after finding a used snow cone machine.
199
4
"In It for the Dummy"
October 10, 2003
10N03
Kirby becomes a crash dummy entrepreneur.
200
5
"Be There or Be Spare"
October 24, 2003
10N05
MJ, Kirby, Pyro, and Andrew go bowling in a rematch of sorts against

Cindy

,

Steven

,

Jimmy

, and

Travis

.
Guest stars: Alicia Silverstone, Ashton Kutcher, Noah Emmerich, and Freddie Prinze Jr.
201
6
"A Fistful of Tokens"
November 7, 2003
10N06
Andrew is locked into a battle with Pyro in the arcade game

Dancey Dance Evolution

.
202
7
"Reality Fights"
November 14, 2003
10N08
Pyro faces repercussions after he gets into a fight with another student.
203
8
"When Francis Came to Town"
November 21, 2003
10N07
The arrival of a new student named

Francis

threatens to tear the kids' friendship apart.
204
9
"101 Ways to Destroy a School"
January 16, 2004
10N09
Pyro accidentally burns down the school.
205
10
"A Touch of Class"
January 23, 2004
10N10
The kids protest against the school's new dress code.
206
11
"Hot Leader and Cold Hands"
February 6, 2004
10N12
Andrew falls in love with the new art teacher.
207
12
"Son of Rex Dangerfield"
February 13, 2004
10N11
The son of the actor for

Rex Dangerfield

comes to PuffRuff Middle School, and Pyro is excited until he discovers his true intentions.
208
13
"Lean Green Milling Machine"
February 20, 2004
10N13
A milling company sues Kirby when they allege that he stole their idea for his science project.
209
14
"A Nightmare on Rockwell Street"
March 5, 2004
10N14

Mike

and

Westley

try to sabotage MJ's sleepover party.
210
15
"Documentary, My Dear"
March 12, 2004
10N15
A filmmaker comes to San Francisco to make a documentary on the anniversary of PuffRuff Middle School.
211
16
"The Father, the Son, and the Holy Travis"
March 19, 2004
10N18
Travis tries to get the kids to help him resolve a conflict with his brother.
Guest stars: Freddie Prinze Jr.
212
17
"To Tell the Booth"
April 2, 2004
10N16
Kirby tries to figure out who MJ was with in a photo booth at the mall.
213
18
"Escape from the Janitor's Closet"
April 9, 2004
10N17
The kids accidentally get locked inside the janitor's closet and decide to tell stories to pass the time.
214
19
"Blingin' in the Rain"
April 16, 2004
10N19
MJ turns to

Mikayla Watterson

for fashion advice.
Guest stars: Sarah Michelle Gellar
215
20
"'Til There Was Glue"
April 23, 2004
10N21
The kids try to stop a glue company from building a location next to their school.
216
21
"In the Company of Ben"
April 30, 2004
10N20
Pyro and his new friend

Ben Wilkins

bond over their shared hobby of prank calling.
Guest stars: Shia LeBeouf
217
22
"The Amateur's Guide to Sports"
May 7, 2004
10N22
The kids host an ill-fated sports segment on the school's video announcements.
218
23
"Don't Be a Menace to the Class While Drinking Your Juicebox in the Halls"
May 14, 2004
10N23
Chaos ensues when Andrew is chosen as the new hall monitor.
219
24
"Our Very Own Graduation"
May 21, 2004
10N24
MJ, Kirby, Pyro, and Andrew prepare to graduate from PuffRuff Middle School.
v - e -

d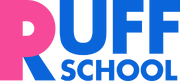 Recurring characters
Mike

•

Westley

•

Christian

•

Hugh

•

Rachel

•

Chloe

•

Amy

•

Darren

•

Dennis

•

Jonathan

•

Brittney

•

Phil

•

Wade

•

Cindy

•

Steven

•

Jimmy

•

Travis

•

Francis

•

Eric

•

Dr. Lightman

•

Mr. Eldorado

•

Mrs. Ophelia

•

Leigh Reader

•

Maxwell Markson

•

Mrs. Peterson

•

Mr. Artman

•

Mr. Goodman

•

Mr. Sowseed

•

Mr. Williams

•

Mr. Oaks

•

Mindy

•

Rex Dangerfield

•

Donald Shmartanogger

•

Doormat Donny

•

Benny

•

Stacy

•

Sister Lee

•

Sally

•

John Saint Martin

•

William J. Jameson

•

Lana

•

Kelly

•

Katie

•

Jeff Hanneman

•

IT-1
Locations
PuffRuff Middle School •

Aquarius Diner

•

San Francisco Supermall

•

San Francisco Megaplex

•

The Belt Store

•

Super Land Amusement Park

•

SamCo

•

Milkshake Palace

•

FlipTop

•

Starlite Arcade

•

Corn Kingdom

•

RuffPuff Junior High

•

CoolCo Toy Company