PuffRuff School is an American animated television series created by Trevor Jordan for the Fox Broadcasting Company. The series is primarily set at the fictional PuffRuff Middle School in San Francisco, California, and follows the lives and adventures of four students: Emily "MJ" Jordan, Kirby Ableman, Pyro Rexton, and Andrew Anderson. The series premiered on Fox as its second primetime animated series on October 9, 1994, and ran until May 21, 2004, airing a total of 219 episodes over ten seasons.
PuffRuff School was originally conceived as a satire of teen sitcoms such as Saved by the Bell and The Wonder Years, and was the first series produced by T.J. Entertainment and Imperium Entertainment. The series' character designs are based on that of Whoopass Stew! A Sticky Situation, a 1992 short film made by Jordan's close friend Craig McCracken. The initial success of PuffRuff School convinced McCracken to eventually pitch his own show, titled The Powerpuff Girls, to Cartoon Network. Jordan and co-developer Nicholas Pockes served as the showrunners of PuffRuff School until 1999, when they left Fox to work on Tj's World for Nickelodeon. Sean Andrews, who helped the duo develop PuffRuff School, would serve as its showrunner until its finale in 2004, while Jordan and Pockes continued to work on the show as executive producers and consultants.
During its run, the series spawned various spin-off media, including video games, comics, toys, and a feature film. The series has been praised for its humor, dialogue, characters, and writing, and earned two Primetime Emmy Award nominations for Outstanding Animated Program during its run.
Premise
Coming soon!
Characters
Main characters
Supporting characters
More coming soon!
Recurring characters
Coming soon!
Production
Development
The original concept for PuffRuff School had existed as early as 1990, when creator Trevor Jordan was attending the California Institute of the Arts. Jordan initially conceived the series as a satire of teen sitcoms of the time, particularly Saved by the Bell and The Wonder Years. In 1992, he and three of his colleagues–Nicholas Pockes, Sean Andrews and Brashlynn Eticks–created what would become the four main characters of the series after watching Whoopass Stew! A Sticky Situation, a short film created by Jordan's colleague Craig McCracken, who would later go on to successfully pitch his series The Powerpuff Girls to Cartoon Network. Jordan said that the characters of PuffRuff School were drawn as such mainly because he wanted to pay tribute to McCracken for being a "mentor" to him, but also because they would be easier to draw.
After they graduated from CalArts, Jordan and Pockes began working on drafting a pilot for the series at Jordan's studio T.J. Entertainment, which had been founded a year earlier. Jordan and Pockes said they initially wanted to produce a full-length feature film under the working title Operation Red, White & Blue as their first project, but they scrapped it in order to work on the television pilot instead, as it "seemed like a smaller workload". When they finished drafting the script, however, they were unsure what to do next, so Andrews (who had coincidentally founded his own company Imperium Entertainment around the same time) decided to call then-Fox Broadcasting Company president Sandy Grushow to help the two out by arranging a pilot pitch.
In January 1993, Jordan, Pockes and Andrews pitched PuffRuff School to a room of Fox network executives. Despite Jordan worrying they would reject it for being too similar to Fox's sitcom Beverly Hills, 90210, the trio was relieved to hear that the executives accepted the pitch because they admired their charisma and honesty.
More coming soon!
Executive producers
Coming soon!
Writing
Coming soon!
Voice cast
Coming soon!
Animation
Coming soon!
Music
When it came time to put together the series' opening title sequence, Jordan and Pockes decided they would be unable to write an original theme song for the show and decided to search for lesser-known music to use instead. In the end, they settled on Violent Femmes' 1983 song "Blister in the Sun", as Jordan said that it had "this folky, carefree Summer of Love vibe, even though it came out in the '80s. And since our show happens to be in San Francisco [where the Summer of Love mostly took place] we thought it just felt right to use that as the theme song [...] Well, the Femmes are from Wisconsin but I feel like they'd appreciate the compliment."
More coming soon!
Broadcast
Episodes
Main article: List of episodes
Season
No. of
episodes
Originally aired
Season premiere
Season finale
1
13
October 9, 1994
March 19, 1995
2
23
September 17, 1995
May 19, 1996
3
22
September 22, 1996
May 18, 1997
4
23
September 21, 1997
May 17, 1998
5
23
September 20, 1998
May 14, 1999
6
23
September 17, 1999
May 19, 2000
7
24
September 15, 2000
May 18, 2001
Film
August 17, 2001
8
21
September 28, 2001
May 10, 2002
9
23
September 20, 2002
May 16, 2003
10
24
September 19, 2003
May 21, 2004
Syndication
Main article: PuffRuff School/International Broadcast
Streaming
In July 2018, the Walt Disney Company announced it would acquire most of 21st Century Fox, the parent of the Fox Broadcasting Company and then-owner of the rights to PuffRuff School. T.J. and Imperium Entertainment stated that they refused to sell Disney the rights to the franchise because they disliked the way Disney operated in recent years, particularly with its purchases of Marvel and Lucasfilm. Trevor Jordan stated, "We can't trust Disney with any of our intellectual property, especially if it's a show that hasn't aired on TV for 14 years. It just isn't feasible."
In April 2019, a month after the Disney-Fox acquisition was approved, both T.J. and Imperium agreed to have the rights to the PuffRuff School franchise split between Disney and the newly-formed Fox Entertainment. Jordan said that this was done because "We wanted to make sure that Fox, who we've trusted with this show since the beginning, still has control over whatever happens with it in the future." As part of an agreement between Disney and Fox, all episodes of the series and the 2001 film are available on the streaming services Hulu (partly owned by Disney) and Tubi (wholly owned by Fox).
Reception and legacy
Coming soon!
Other media
Comic books
Coming soon!
Film
Main article: PuffRuff School: The Movie
On August 17, 2001, a feature film based on the series, titled PuffRuff School: The Movie, was released in theaters.
More coming soon!
Video games
Two video games based on the series have been released: PuffRuff School: Class Wars (1998) and PuffRuff School: Super Mega City Mania (2002).
v - e -

d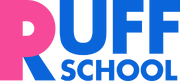 Recurring characters
Mike

•

Westley

•

Christian

•

Hugh

•

Rachel

•

Chloe

•

Amy

•

Darren

•

Dennis

•

Jonathan

•

Brittney

•

Phil

•

Wade

•

Cindy

•

Steven

•

Jimmy

•

Travis

•

Francis

•

Eric

•

Dr. Lightman

•

Mr. Eldorado

•

Mrs. Ophelia

•

Leigh Reader

•

Maxwell Markson

•

Mrs. Peterson

•

Mr. Artman

•

Mr. Goodman

•

Mr. Sowseed

•

Mr. Williams

•

Mr. Oaks

•

Mindy

•

Rex Dangerfield

•

Donald Shmartanogger

•

Doormat Donny

•

Benny

•

Stacy

•

Sister Lee

•

Sally

•

John Saint Martin

•

William J. Jameson

•

Lana

•

Kelly

•

Katie

•

Jeff Hanneman

•

IT-1
Locations
PuffRuff Middle School •

Aquarius Diner

•

San Francisco Supermall

•

San Francisco Megaplex

•

The Belt Store

•

Super Land Amusement Park

•

SamCo

•

Milkshake Palace

•

FlipTop

•

Starlite Arcade

•

Corn Kingdom

•

RuffPuff Junior High

•

CoolCo Toy Company